Sansico innovate and manufacture Hansen fittings, PE electrofusion fittings and PE socket fusion fittings (cold water) and floor traps system in waste water management.
Building Networks Since 1997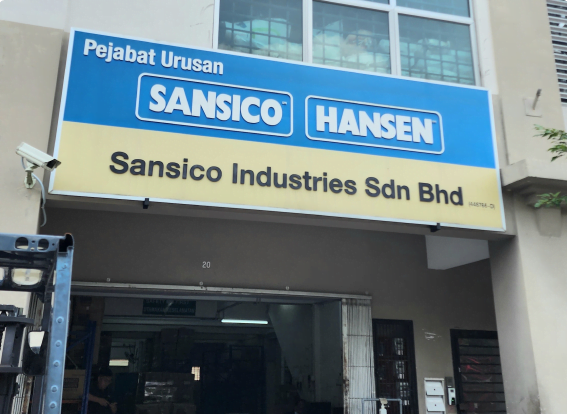 SANSICO INDUSTRIES SDN. BHD. was set up with the intention of manufacturing first- class fiber glass reinforced Nylon 6 fittings for use with HDPE (High Density Polyethylene) pipes for potable water supply. Towards this end, Sansico has tied up with Hansen Products (NZ) Ltd. of New Zealand. In this joint venture, Hansen Products (NZ) Ltd. provides technical expertise and Sansico will be responsible for the manufacture, distribution, marketing, and provision of technical services.
Today Sansico has expanded its distribution and sales network throughout Malaysia as well as overseas. Our Marketing team is working together with our distributors and partnerships both local and abroad, our sales have strengthened and product awareness has increased.
At Sansico we are continuously striving to improve ourselves and are always searching to expand into potential markets, be it locally or abroad. We in Sansico will always give our best effort in meeting customer satisfaction, requirements and demands.